Friends, Downloads, Info - mobile!

Raavii's profile

Raavii:

USER ID: 16669
A/S/L:
20/Male/Bodhgaya,,India
Country: ()
Joined On:
08-01-09 - 19:57:17
Online Time:
2447 Hours, 54 Mins
Real Name:
RAVI wHICH mEANS SUN!!!
Height:
5'7''
Ethnic origin:
INdIAN
Hair:
Simple!!!
Profession:
Student
Likes:

Alm0sT eVerYtHIng EXcEpT lIErS, sMoKeRs, AbUsErS

LIkE & lOvE r 2 dIffrNt ThInGs
LiKe iS whn U Knw d bEsT sIdE oF sUm1 & U lIkE thm..
LOvE iS whEn U knw d wOrSt sIde oF sUm1 & U sTil lOve dAt PeRsoN..

Dislikes:
dOINg MIsTaKes

iT hAppEns c0z me nOt pErfEct..

LIfE Is lIkE pLaYing cHesS wIth God..
AfTer yOur EvErY m0vE,
he mAkEs tHe nExT mOvE
YoUr m0vEs r cAllEd ch0icEs aNd hIs moVes r cAllEd CHALLENGES..!!!

Bad Habits:

InTeRnET addIctiOn!!!

Plz dO tELL me If yOu fInD aNy m0rE...

One day your entire life will be like movie in a flash back,
U just need to make sure that its worth watching..!

Good Habits:

pOSitiVE AttItude.. & ohh i hAtE prAisIng mYseLf cOz

LIfe Is LIke A tHree pAgEs Of b0ok
FIrsT pAgE : bIrTh
LAst pAgE : dEaTh
cEntrE pAgE : eMpTy
so fiLL It WtH SmIle, l0vE,FAiTh & nj0yy tHe Life!

More text: Zodiac Sign:
Scorpio
Fav. Food:
Only Vegetarian..
About Me:




I Am g0od, bUt nOt An
aNgel.

I dO sIn, bUt I Am n0t tHe dEvIl..


I Am jUsT a sMall bOy in A bIg wOrLd

trYiNg to fInD s0me0ne to LOVE..


btw God bLesSeD me wId A
cUte fAmIly and few g0od frNdS
and i l0vE my mummy, pApA,

my sIstErs,

my frIends

and INDIA..

aNd my lIfe Is dEdIcAtEd to keep thEm hApPy

and d0 sOmEthIng f0r my cOuNtry



It d0nt rEally mAttErs whAt or hOw I Am..

whAt rEally mAttErs Is whAt, hOw & wHo ArE y0u wIth me..

So just check it out..


No RAndOm rEqUeSt plz... Msg me bEfore sEndIng oNe...

AnD yeah do chEck my t0pICs.. ThErE is s0mEthIng f0r y0u..

ThAnks f0r vIsItIng my pr0fIle..


TAke CArE aLwAys and G0d blEss you!!!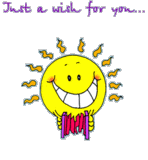 Signature:
We Must Be The Change.. We Wish To See.

Activity Points: 42693