Rakshak's profile
USER ID: 113226
A/S/L:
32/Male/Belagavi,Karnataka,Bharathwarsh
Joined On:
02-05-11 - 11:55:57
Online Time:
4936 Hours, 12 Mins
Real Name:
Anand kulkarni
Height:
6'
Ethnic origin:
Sanathana dharmi, bharatiya
Hair:
Ude jab jab meri julfe to hasinawon ke dill macha
Eyes:
1000
Profession:
Shhhh... Dnt ask karta rahta hu aise hee kuch na kuch jugad
Likes:
Reading buks, writing topics, discussing latest isuues wt equal minded ppl, truking in dens forest. And peace atmoshere..
Dislikes:
Self centerd .arogant narrow minded ppl. Unwanted persons . Crowd. Hu talk unnessarly...roumarers and moreover.... Terrorists,aur desh ke sat gaddari karnwale... ..

....
Bad Habits:
Taking risks wtout thinkig result
Good Habits:
Loving ppl....acording to der age.... And listening others views and laughing always ..

..


Sport:
Cricket.chess.
Music:
Hindi.kannda gud songs
More text:
..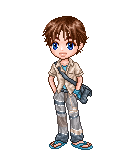 JOIN INDIAN ARMY
************************************************************
Simple living and high thinking its my motto.
And die hard fan of ennio marricone a magic music maestro
(Link. Click here to open)
The science wtout religion is lame,and religion wtout science is blind.
God is subtle... Bt he aint melicious******'einstein..
You see, in this world there are two kinds of people, my friend: Those with loaded guns

, and those who dig. You dig.

Signature:

Activity Points: 59999